This past February, we invited seven creative powerhouses to discuss how the industry can better support and empower Black creatives. 
The theme of our D&I panel was "You Can't Be What You Can't See." Leaders from Conde Nast, Bustle, L'Officiel, and Meredith took the stage to share their experiences within the media space. Without a doubt, we all walked away motivated to do better. 
Benefits of Diversity of Thought
Each panelist spoke about being an F.O.D (First. Only, Different). Coined by Shonda Rhimes, this term speaks to how marginalized people are often the first, only, and/or different person in the room. 
While being an F.O.D can come with burdens, it can also create opportunities for diversity in thought. Having more people of color and people with different perspectives increases creativity, innovation, and even higher revenue, according to a BCG survey. During our panel discussion, Peyton Dix, Special Projects Editor at InStyle, shared how her point of view directly increased engagements on InStyle's social media channels.
How To Diversify Spaces
It's important to hire diverse perspectives, but where do you start? First step: look at your teams, influencer rosters, and brand representatives to see if there's a voice missing. But be careful of tokenism, the practice of only making a token gesture to prevent criticism. 
L'Officiel's Ty Gaskin shared how it's important to him to work with brands that are genuinely interested in his story. Hiring influencers of color to fill a quota isn't the way to go. Instead, get to know your influencers and understand how their personal experience can enhance campaigns. 
Paying Influencers What They Are Worth
Our panelists spoke about the pressure to work twice as hard to be seen. The sentiment is that brands don't include Black creators in campaigns until those creators have "proven themselves." 
Even after they're hired there's an underlying feeling that Black influencers are still paid less. Gender pay gaps are often spoken about within business, but there's less discussion when it comes to creatives and influencers. Of course, there are contract negotiations, but compensation should be in the same ballpark as other creatives, no matter their race. 
Explore and support the work of our panelists!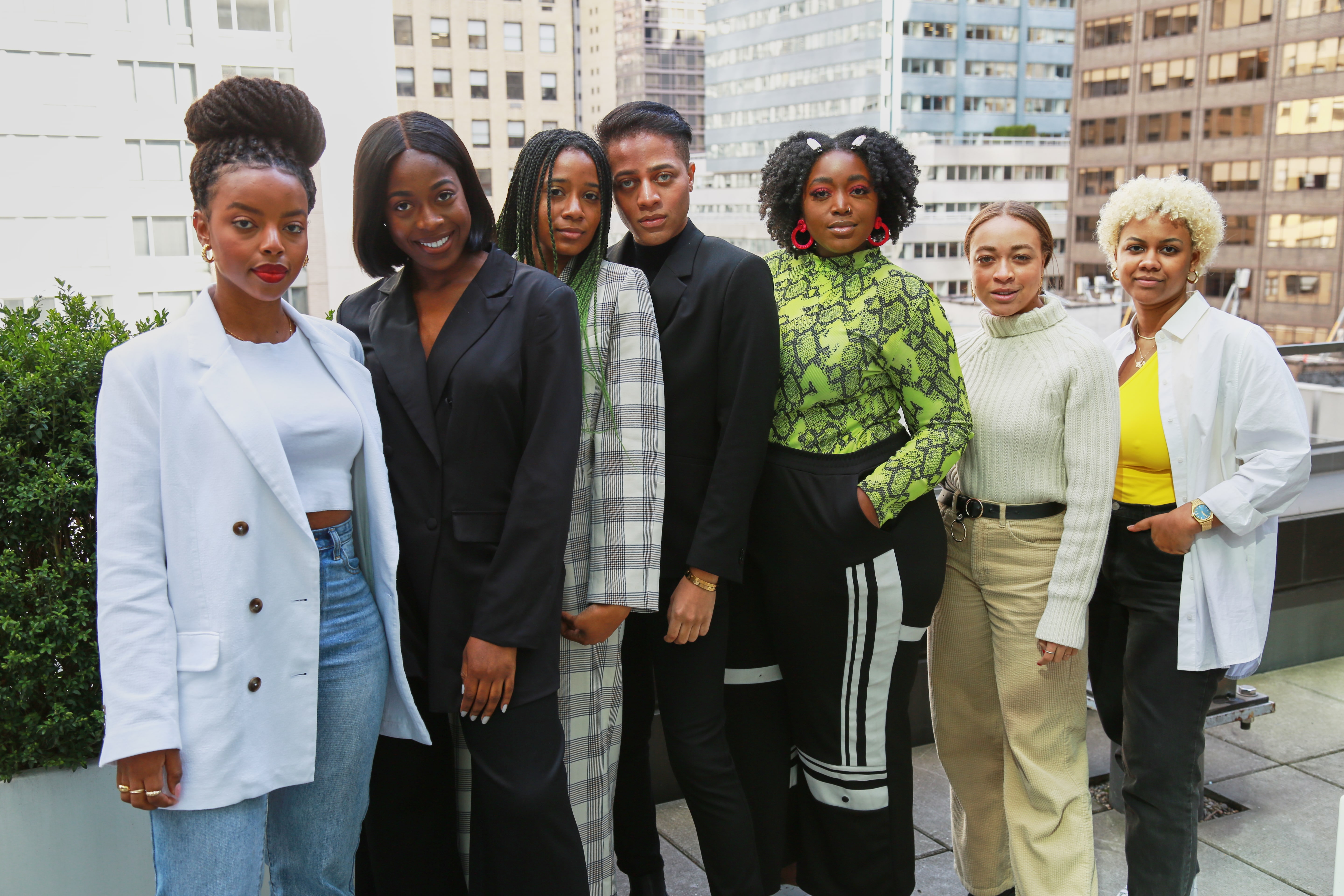 Panelists: 
Ari Bines, Editor & Blogger, Bustle
Aysha Sow, Influencer & Content Creator
Nana Agyemang, Social Media Editor, NY Mag & The Cut, Founder of EveryStylishGirl
Naomi Elizée, Associate Market Editor of Vogue and podcast producer of, "So…What Do You Do Again?"
Peyton Dix, Special Projects Editor, InStyle 
Satchel Lee, Content Creator and Producer of Release with Satchel Lee